i got called a 'karen' by a drunk white lady on a plane headed from hawaii to denver. i was tickled!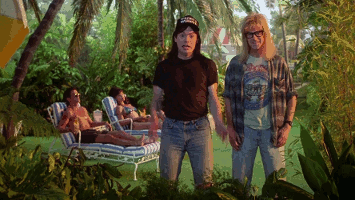 So I was traveling alone and walked onto a plane--it was a big one and not that crowded yet so a lot of the seats around mine were empty except for a boy in front of me and a woman in the row in front of him.
She obviously knew him (turned out to be his mom) and I walked upon her saying to him, "You're just gonna sit there a fucking prince, huh? You're not gonna pay me back for what I did? You have no fucking clue..." The boy (later learned to be 10) sounded embarrassed and saying, "Moooom, stop. Come on, please". But she wouldn't stop!
Man, finally I piped up and told her she was being disgusting. She said it was none of my business and I said if I have to listen to her disgusting language and she's verbally abusing a child in front of me it is my business.
She told me I have no idea how much of a little shit he is...blah blah blah. I said, "well, look at how you behave." Then I spoke directly to the boy and I said, "I am so sorry you have to deal with this woman. It'll be a good day when you turn 18"
It was then she called me a Karen and I laughed and said, "You're the blonde drunkard cursing at a child. Are you that drunk or just a bitch?"
Two people in the middle cluster of seats were giving me approving glances the whole time for saying something and at that moment said, "Oh yeah, she's drunk". And that was that. I shared some giggles about the woman with the girl next to me, but nothing else happened after that.
So, in conclusion, the term Karen is out because now white women are using it against Mexicans